Where To Use Motorized Window Shades In Your New York Home
You've heard about hands-free motorized window shades in New York and how they can enhance your home. But how might you utilize these fantastic upgrades?
You'll benefit the most out of your motorized shades if you install them in areas where you want to impede exterior light without having to get up, like a bedroom or media room. They are also perfect for more expansive and difficult-to-reach windows.
Install Motorized Window Shades Where You Need Hands-free Control Of Exterior Light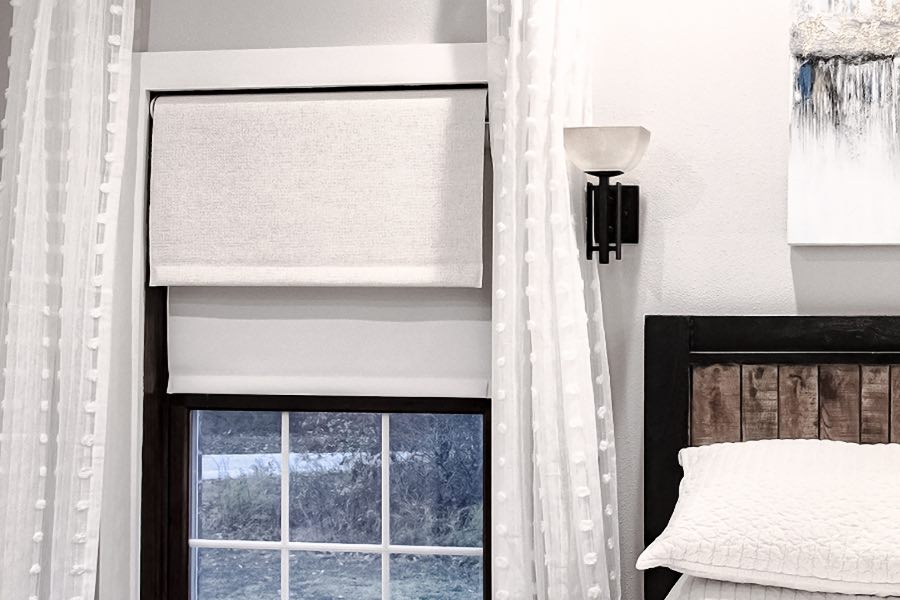 Imagine watching your favorite show, and during the best part, the setting sun casts its light through the glass directly on the television. Or, you're working from your home office, and you start squinting on your conference call because the sunlight has produced a glare on your display.
Motorized window shades can prevent these frustrations. Put them in your home office, media room, bedroom, or any space where you would like to eliminate glare or need to control sunlight. When you need to obstruct the sunlight, you can quietly press a button without missing the moment. Simply shut the shade without moving from your desk during your work meeting or from the comfort of your couch when viewing a movie. If you have your motorized shades linked to a smart speaker, you may instruct them with spoken commands. You can even program them to open or close at a designated time every day to accommodate your normal routine!
Escape The Heat With Motorized Shades On Sunny Windows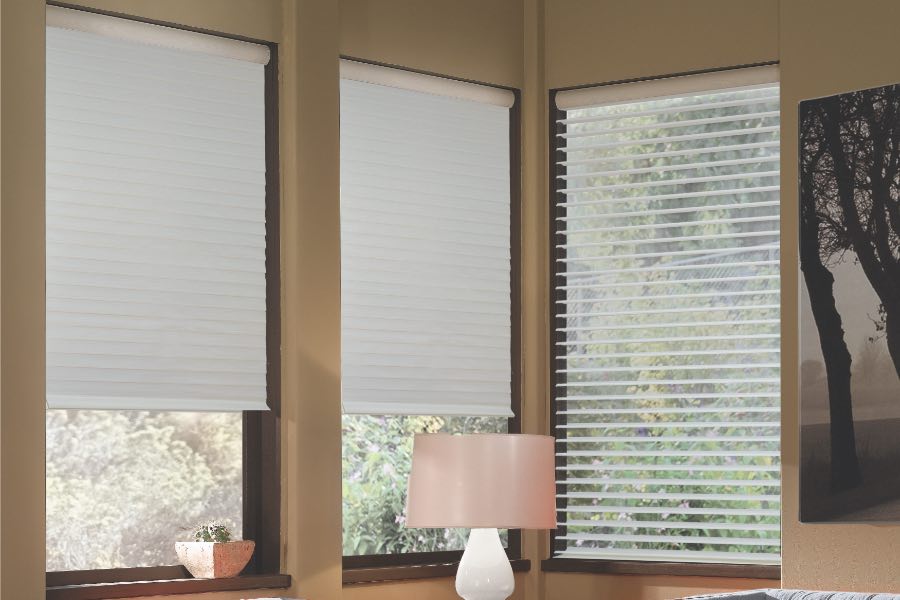 When the hot sun shines through your windows, the heat rises and drives up your utility expenses. You can keep out the heat with motorized window shades in New York. Pick an energy-efficient cellular or heavy roller shade and customize it with the motorized functionality. Then when the light streaming in your windows gets too warm, simply close your window treatments to keep out hot UV rays.
Easily Cover Expansive Windows With Motorized Shades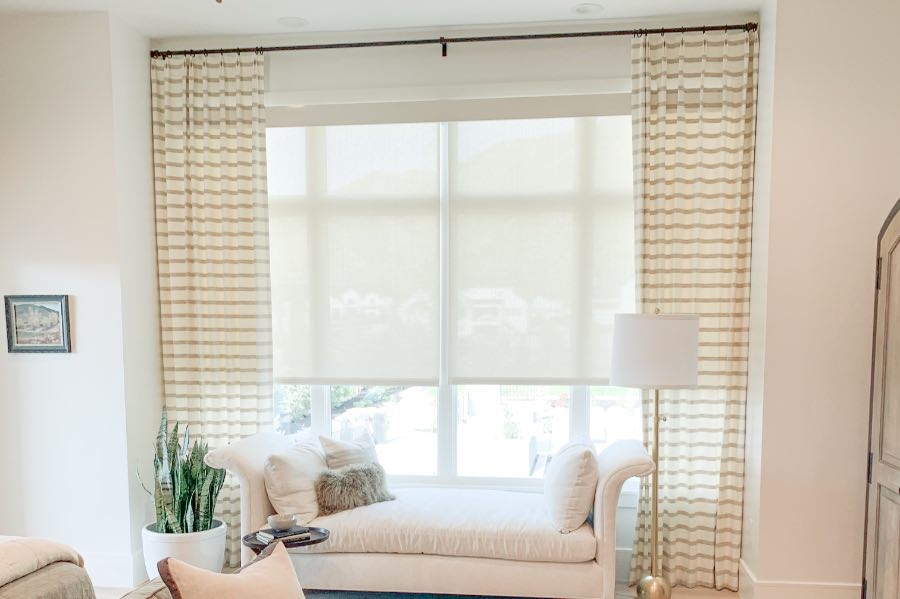 Expansive windows let in an abundance of light and provide an amazing view. But sizeable window treatments on your larger window can be hard to open and close. Select motorized window shades for your New York home so you don't have to struggle with hard-to-manage window coverings. You can open and close them without even getting up from your chair. Merely push the button and watch your shade move instantaneously.
Motorized Shades Are Perfect For High Windows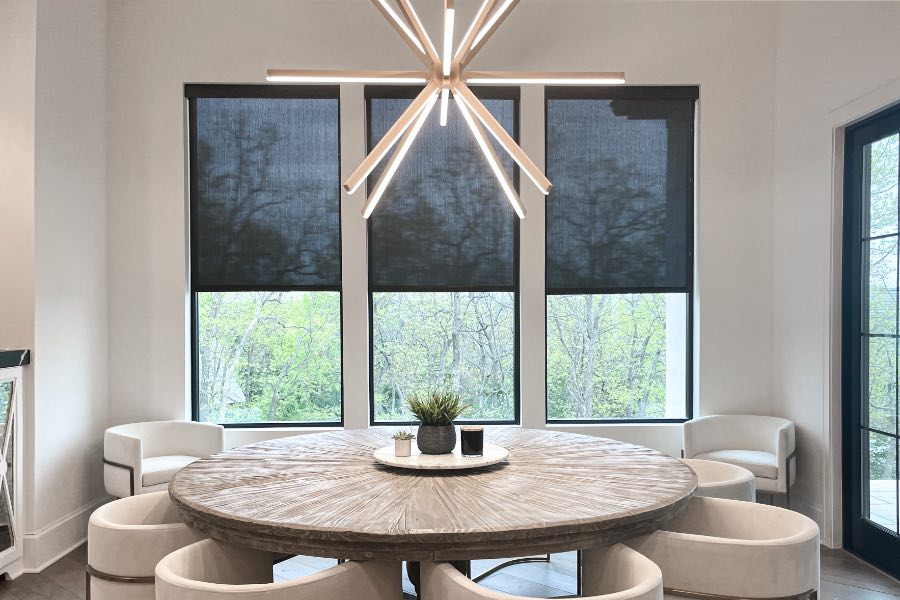 If you want to cover a window that is challenging to access, your best bet is a motorized shade. You no longer have to climb on chairs or keep a window constantly covered! Just operate the controls to manipulate the shade from across the room. You can even operate motorized shades from your job, the doctor's office, or anywhere with a smartphone app to have a nicely lit room when you return home.
Explore Our Assortment Of Motorized Window Shades For New York
Sunburst Shutters New York has an extensive collection of motorized window shades for New York homes. Reach out to us at 631-246-3930 or fill out the following form to schedule a no-cost on-site consultation and get more information about our products. We'll help you find the ideal motorized shades for your windows.