The Best Window Treatments For Picture Windows In New York
Picture windows give you an amazing sightline to the outside world and usher in a lot of natural light. With that in mind these large windows are often a challenge to cover whenever you're looking for darkness or privacy. You don't need unwieldy drapes or blinds that are a pain to manipulate. But you should get something engaging on a large picture window that takes up so much area on your wall. And finding an option with insulating ability will aid in making your sizeable window better for your home's efficiency. With this in mind, consider one of these outstanding possibilities for picture window treatments in New York.
Wood Shutters Give You A Beautiful Solution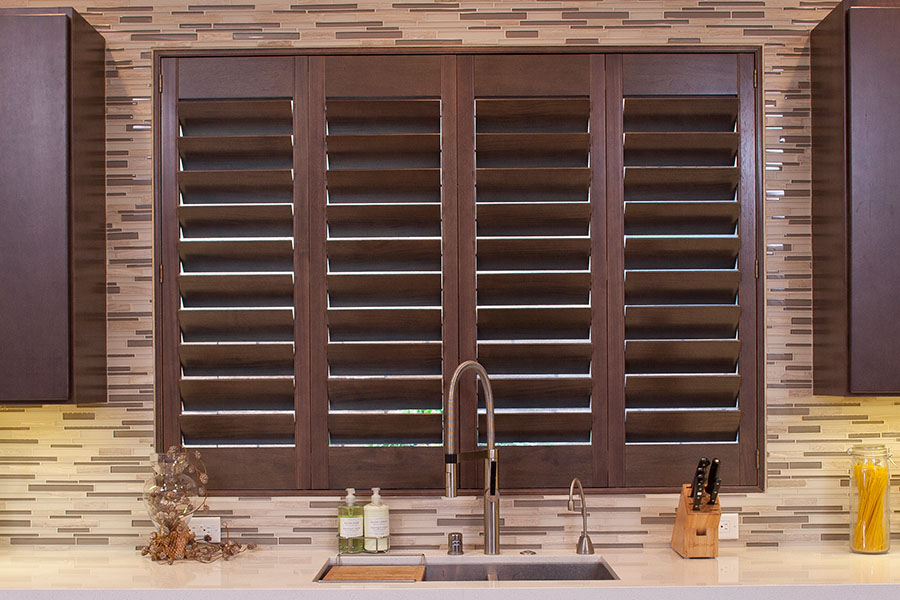 Alluring plantation shutters look incredible on big picture windows in New York. They have a timeless look and come in numerous colors to complement your existing interior design. And premium wood shutters such as Ovation® shutters offer more durability than poorly constructed window products.
Louvered shutters are easy to operate on large picture windows and give you more possibilities to manage exterior light and privacy than alternative window treatments. You may swing their hinged panels open for a full view and natural light or close them for lower light levels and privacy. You also have the ability to manipulate the movable louvers on shut panels to attain the perfect amount of sunlight. Or use the louvers to redirect sunshine away from a reflective surface to eliminate glare. And because interior shutters are precisely sized to your window, they never leave spaces for sunlight to sneak through when you prefer to have a darkened space.
Polywood Shutters Offer Superior Picture Window Insulation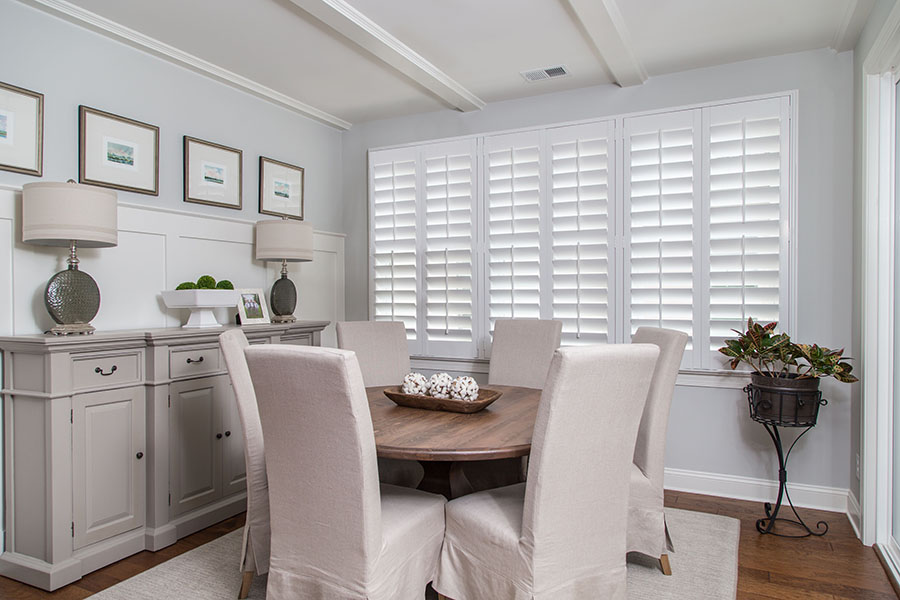 Sizeable windows like picture windows are a main culprit of heat loss in the wintertime and allow the sun's hot rays in summer. If you want to keep your house's comfort levels stable and reduce energy costs, select Polywood® shutters for your picture window treatments in New York. In a similar fashion to wood louvered shutters, they obstruct the sun's warmth when shut, but they offer even greater insulation. They even feature proprietary weather sealing to keep heat from seeping out through your window while protecting your interior from cold drafts.
Polywood shutters also bring a new level of elegance to every window. They are available in three white paint colors that harmonize with all sorts of interior design and present a modern look to what might be considered customary shutters. Polywood shutters also last longer than alternative options and will embellish your picture window for many years to come. They won't discolor or fade, regardless of how much sun your picture window gets, and they won't chip, warp, or splinter from excessive moisture or harsh temperatures either.
Cellular Shades Bring A Different Look to Your New York Picture Window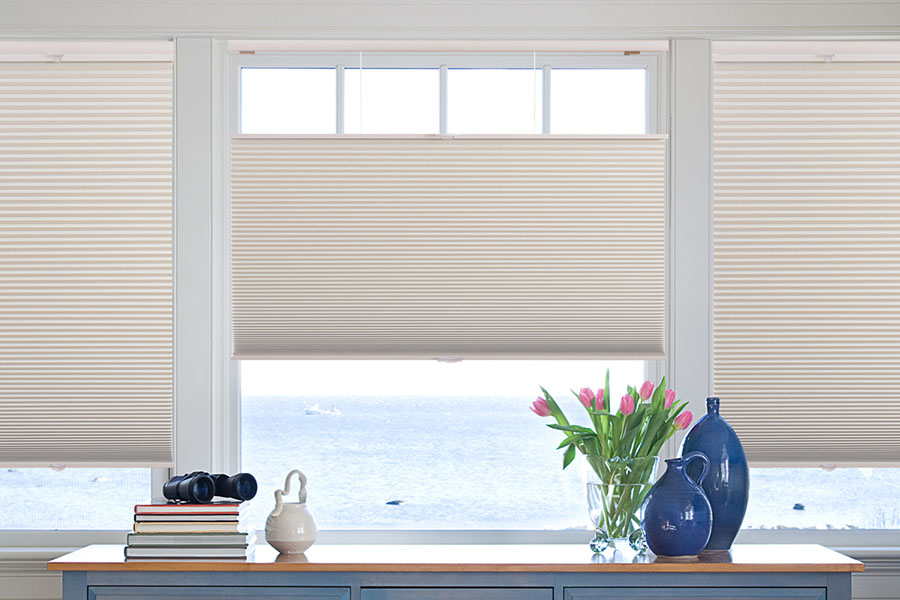 In the event you prefer the soft look of fabric window shades, cellular shades are wonderful picture window treatments for New York homes. They can be found in various materials, patterns, and colors, so it's not hard to acquire cellular shades that match your decor tastes. You can also obtain motorized cellular shades if the usual shades are too difficult to adjust on a big picture window.
Best of all, cellular shades' special construction allows them to be more energy-efficient than other window shades. They consist of evenly arranged pleats that open up and close like an accordion when you raise or lower them. These pleats create spaces that ensnare air that enters through your windows. This insulation helps you keep the room at the proper temperature regardless of the dimensions of your picture window.
Discover Amazing Picture Window Treatments In New York At Sunburst Shutters New York
Looking to cover a picture window in New York? Sunburst has window treatments for any type of window. Arrange a free on-location appointment with one of our window treatment experts and enjoy a product demo to see what works best on your windows.
All you need to do is phone 631-246-3930 or complete the form below to begin.