Where Could You Install A Woven Or Bamboo Shade In New York?
If woven and bamboo shades grabbed your attention as you went looking for window treatments, you undoubtedly saw their allure instantly and made a mental picture of them in your New York house. They certainly look dissimilar to traditional textile window products. They function in a differing fashion, too. Fiber and bamboo shades might not satisfy all of your window product needs in every room, but you will discover times when they are the best possible window treatment. Here's how to use woven and bamboo shades in your New York house to completely benefit from these inspired window coverings.
Use Woven Or Bamboo Shades In New York To Bring A Bit of Nature To Your Windows
Numerous current home decor trends emphasize using products to transport a slice of Mother Nature inside. If you're already using wood furniture and houseplants, you can use woven or bamboo shades in New York to bring an additional natural aspect to your interior. You'll find window treatments in various compositions including jute, rattan, grasses, and bamboo. Each has its own look to blend with your home. Their earthy tones and fiber weaves are found in endless possibilities that bring a warm, lasting appeal to your residence.
Use Woven Shades For Light And Privacy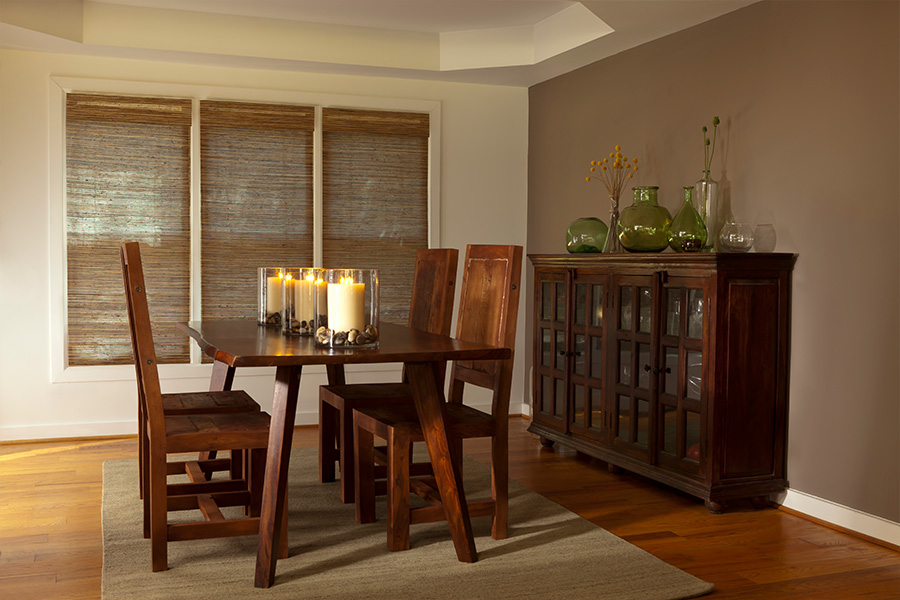 The products you place in your windows are intended to assist you in achieving the balance of exterior light and privacy you would like in your property. There are a multitude of beautiful weave patterns, and each shade permits a unique amount of natural light to shine through, depending on how tight the weave is. You can place shades with a looser weave in a sun lounge or casual dining area for a touch of privacy while still getting plenty of sunshine. More compact weaves give you more privacy and minimize overbearing sunshine in a den or family room where you want a little light from the exterior but not glaring sun beams. However, if you're looking for complete light control and privacy in certain areas like bedrooms,
interior shutters
or room-darkening roller shades work best.
Select Bamboo Shades If You Want Earth-Conscious Options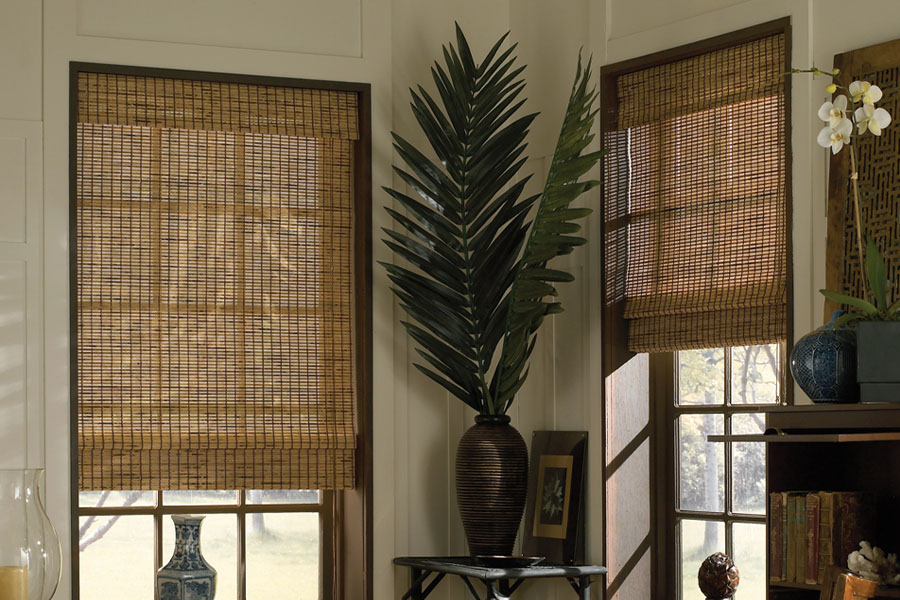 A steadily growing amount of residents care about their influence on the earth and want environmentally conscious options. If you count yourself in this group, choose bamboo shades in your New York residence. Bamboo is an eco-friendly option because it regrows very quickly. It also doesn't require hazardous chemicals to process. Bamboo is known for its flexibility and sturdiness, so it creates durable window treatments that will last a long time. If you ever opt to replace your shades, bamboo offers 100% biodegradability, different from window treatments composed of synthetic substances.
Ask The Specialists At Sunburst Shutters New York About How To Employ Bamboo Shades In Your New York House
Sunburst Shutters New York provides only the highest quality woven and bamboo shades for our New York clients. We'll take the time to determine the product that ideal for your interior and provide a precision installation for you. Get started by reaching out to 631-246-3930 or fill out the form on this page to set up a no-charge, on-site meeting.