Ideal Window Treatments For A Home Library In New York
The window treatments in a home library in New York may seem like unimportant, but they can do a great deal to help you design the most suitable space for reading and relaxing. The top choices allow you to direct light, privacy, and even the temperature in the room! When your home library window coverings fall short of those standards, we recommend Polywood® plantation shutters. Here are some good reasons to make the change.
Switch From A Sunlit And Cheery Or A Dimmer And More Private Home Library With Faux-wood Plantation Shutters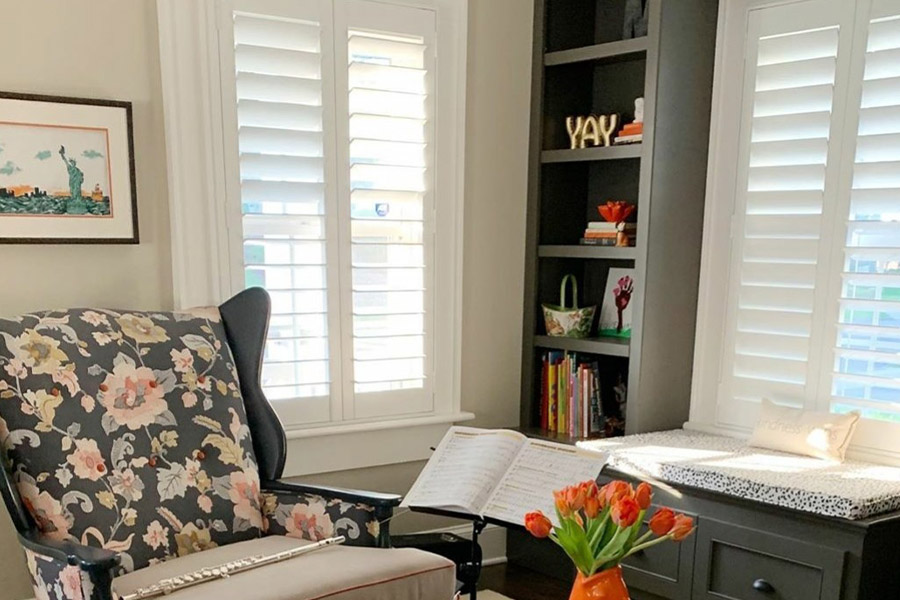 Every home library needs enough sunlight for browsing your favorite reading material. But sometimes an overabundance of light hurts your eyes. And what if you would like a moody atmosphere for reading a an edge-of-your-seat thriller? The ideal window treatments for home libraries in New York allow you to simply adjust from bright natural light and lower light levels.
Louvered shutters are a breeze to manipulate. You can pull open the panels for full sunshine when your artificial lights aren't sufficient or if you would like to save on your energy expenses. If the sun is too intense, keep the panels closed but angle the horizontal slats for the amount of light you want. You may even move the adjustable slats to deflect glare off your paper or e-reader and get the best balance of light to prevent straining your eyes. And when you would like a dimmer, more private home library, the opaque faux-wood panels and louvers come together securely to block nearly all exterior light.
Minimize Outdoor Disruptions When Using Louvered Shutters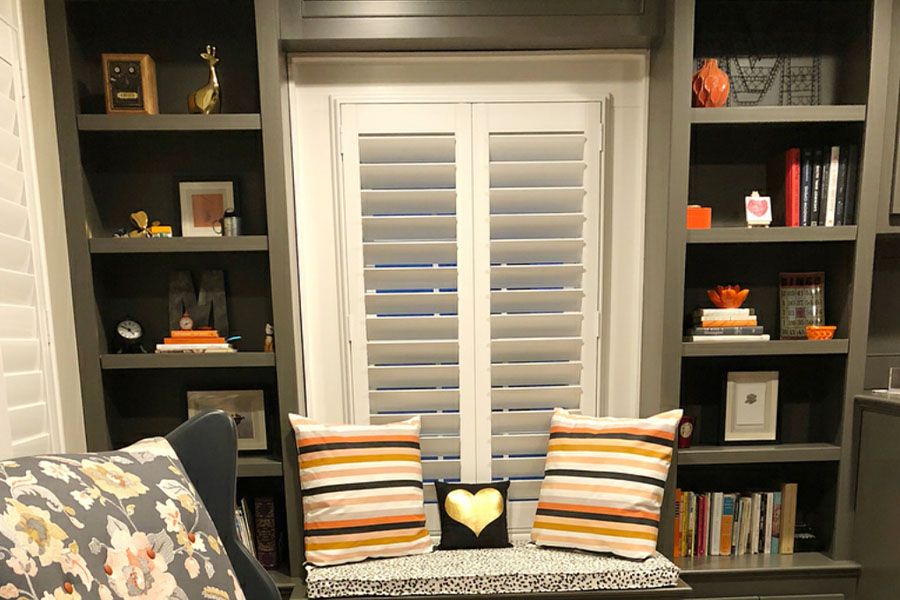 If the time comes to settle down with a good book, the one variable you don't want to deal with is a disturbance from outside. Polywood shutters can block these intrusions when you need a calm and quiet environment. All you have to do is shut the slats and hinged panels if you would rather not see dog walkers or New York rush hour in your field of vision as you read. Your secured shutters will inhibit everyone from looking at you in your private area too. And dissimilar to most other products, you can move your shutter louvers to welcome in a bit of light to see by while preventing the view from people outside.
Expertly crafted composite shutters also do a stellar job of suppressing outdoor commotions when you compare them to lighter weight options like blinds. Did a person across the street turn on a leaf blower just as you were getting to the good part of your story? Close your shutters for a little extra tranquility as you read.
Keep Out Window Drafts With Polywood's Insulating Capabilities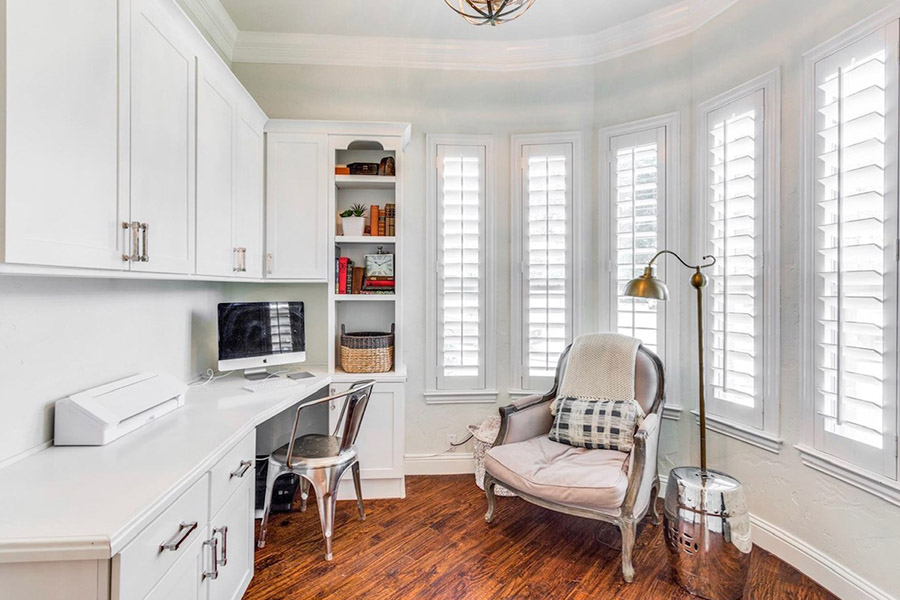 Besides light and exterior disturbances, your well-made composite shutters minimize drafts that may chill you while you repose in your preferred easy chair.
Polywood shutters have better energy efficiency
than any other option. Both cold air and toasty sun beams aren't able to get through their faux wood. And their precision construction prevents outside air from moving past borders. These shutters will prevent close to 30 degrees of temperature transfer from your room's windows to shield those first editions from sun and drafts while keeping you comfortable.
Let Sunburst Shutters New York Show You The Top Window Treatments For Your Home Library In New York
Design the best home library with stunning interior shutters from Sunburst. We'll take shutter samples to your home to give you an idea of how they will enhance your interior. We'll then craft your products to the precise dimensions of your windows. Take the first step by reaching out to us at 631-246-3930 or fill out the form on this page to arrange your no-cost in-home conference.